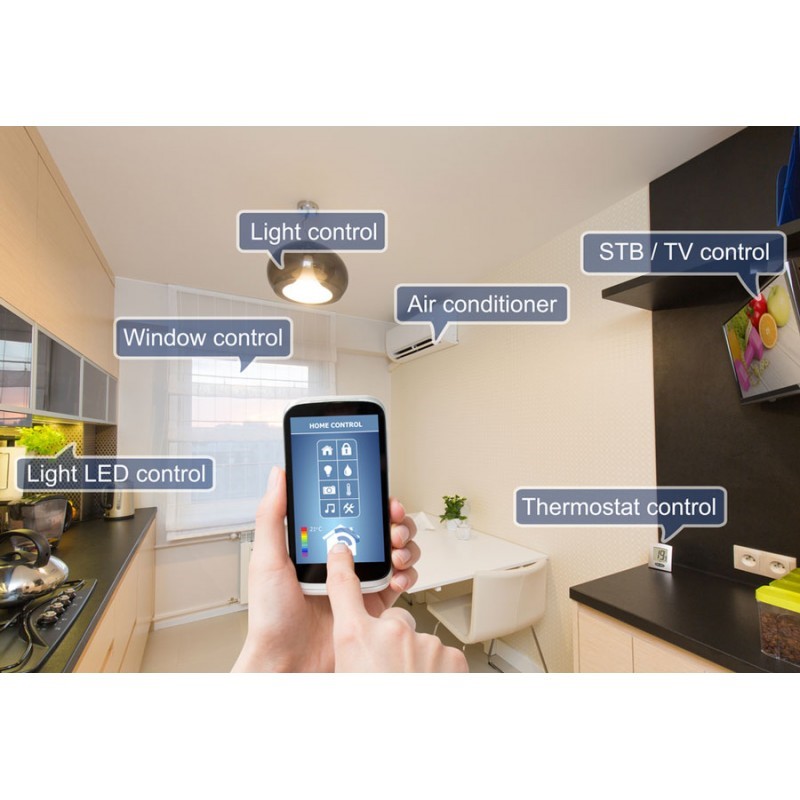 Lighting control will add comfort and ambience to any smart home system. Our Lighting can be programmed to change level at certain times or switched simply via a touch panel, smartphone or tablet. Lighting scenes can be recalled at the touch of button, including personal preferences for returning home, party modes or when going to bed.
SUBSTANCE AND DESIGN
Each button is capable of controlling multiple home systems. These can include heating, alarms, audio visual, lighting scenes, curtains and a host of other functions.
Our wall plate solutions enable control of almost any home automation device with a simple touch of a button. Unprecedented flexibility can also be achieved utilizing various wireless touch panels.
HOME AUTOMATION PRODUCTS:
Presence simulation replicates the normal lighting usage within a building. This makes it look like you're home, even when you're away
Real-time video from surveillance cameras can be streamed directly to your Android or iOS device anytime, and to anywhere on the planet.
If you integrate a smart door lock into your automation system, when different entrance codes are input, different scenes can be triggered.
An emergency button can be installed into any location within a home. If pressed an alarm will be triggered, and designated contacts alerted via text message.
If the system detects a gas leak, the gas supply will be automatically deactivated
When a smoke detector is triggered, a voice alarm will be sounded and a text message sent to all of the home's occupants.